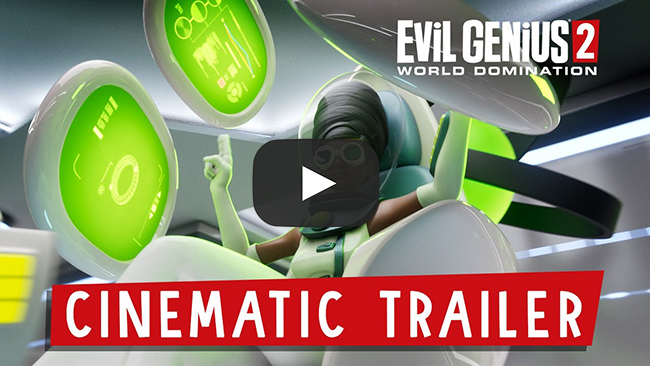 Evil Genius 2 Unveils Cinematic Trailer, Photo Mode Announced, Post-Launch Plans Detailed

Rebellion's hard-working minions have put together a stunning 4-minute Cinematic Trailer for spy-fi lair-builder Evil Genius 2: World Domination, showcasing beautiful CGI animation alongside brand new gameplay footage.

Whether you're new to the series or a returning tyrant, the Cinematic Trailer is a fantastic glimpse into the nefarious world of Evil Genius 2. It goes into every aspect of the game's management strategy gameplay – think of it as a World Domination 101 - from lair-building to training your minions, and from recruiting crime lords to stealing priceless artefacts. It's everything you'll need to help you take over the world in just two weeks' time.

The Cinematic Trailer showcases just a mere hype-building taste of the brand new villainy you can inflict on your victims in Evil Genius 2. From the four Evil Geniuses you can play as, each with their own unique narrative campaigns, to all the many new minion types, rooms, devices, traps, henchmen, agents, super agents and Doomsday Devices, Evil Genius 2 gives you the choice to be whatever kind of diabolical mastermind you want to be.

Calling All-Shutterbugs

Photo Mode is coming to Evil Genius 2 – and it will be available at launch FREE. Shoot your minions – no, not like that – and the rest of your island lair in all its wicked resplendence.

In Photo Mode you can adjust camera options like field of view, depth of field and focal distance, toggle the visibility of different characters, and apply a range of filters, overlays and more. Just make sure your snapshots don't fall into the hands of the Forces of Justice.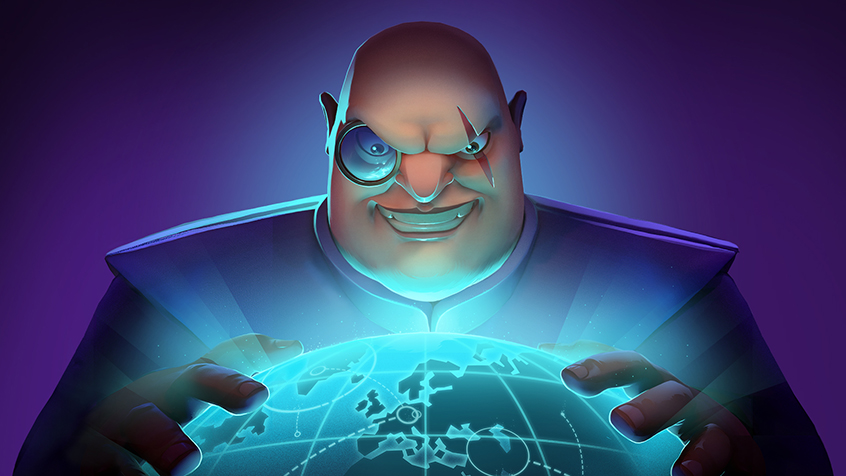 Post-Launch Plans

The treachery won't stop with the release of Evil Genius 2. As revealed previously, there will be a season of new content coming to the game in the weeks and months after launch, and that includes both paid and free content.

While the dev team is strictly focusing on launch right now, Rebellion can reveal a new campaign pack is planned for post-launch, featuring a new playable Genius, island lair and Force of Justice. Across other packs we'll also introduce new henchmen, minion types, room types, traps, items and more. We'll go into all of these in more detail shortly after launch, including the timings of various releases – so please stay tuned.

For the supervillain who must have everything, we're offering the Evil Genius 2 Deluxe Edition. This includes the base game, Season Pass One, the Fountain of Youth and Trojan Horse items, and the Aurora Borealis in-game bonus item as well.

Season Pass One grants you access to all of the content from Evil Genius 2 Season One as it becomes available post-launch; this will include: A campaign pack - Two henchmen packs - Two minions packs - A lair item pack

Two Weeks Until Doomsday

Evil Genius 2 is ready and primed for World Domination in two weeks' time when it launches March 30 on Steam. The Standard Edition is priced £34.99 / $39.99 / €39.99 and the Deluxe Edition is priced £54.99 / $59.99 / €59.99 – and if you pre-purchase now you can get up to 15% off those prices. For more details, please visit EvilGeniusGame.com.