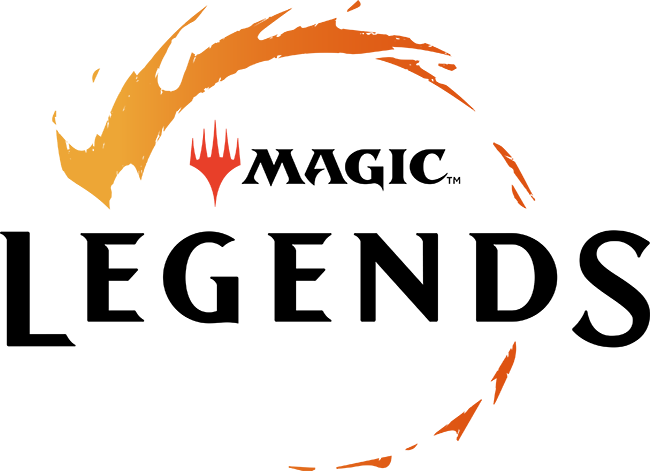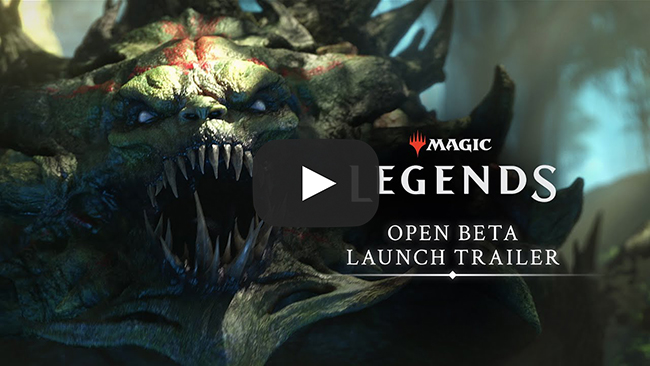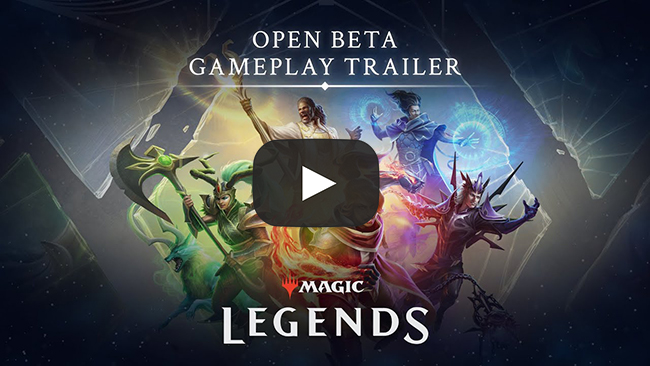 Magic: Legends' Open Beta Available Today on PC Worldwide

Today, Perfect World Entertainment, a leading publisher of online games, and Cryptic Studios announced Magic: Legends has entered Open Beta on Arc Games and the Epic Games Store. For the first time ever, millions of players from around the world will be able to experience the free-to-play, persistent-world, action RPG set in the iconic Multiverse of Magic: The Gathering. Those who join the game's Open Beta will assume the role of a powerful, spell-wielding Planeswalker and travel across five diverse regions while collecting more than 175 powerful mana-based spells and 170 pieces of Equipment inspired by the original strategy game. Magic: Legends will launch on PC, Xbox One and PlayStation 4 later this year.

Players who download Magic: Legends on Arc Games will receive a free Gavony Vigilante Costume for their character, the 'Bruiser' skin for the Ogre Mortar creature summon, two drop boosts and two mission boosts. Epic Games Store users have until April 6 at 9 a.m. PT to claim a free Moorland Ranger Costume, Moorland Ranger Werewolf Summon Skin and two drop boosts.

"Once again Cryptic Studios has demonstrated their ability to bring a beloved franchise like Magic: The Gathering to life in a way that feels authentic to fans and welcoming to players new to the Magic Multiverse," said Yoon Im, CEO of Perfect World Entertainment. "As the first-ever action RPG based on Magic: The Gathering, Cryptic has created something really special with Magic: Legends. With this Open Beta period, we are excited to see how players experience the game and look forward to hearing their feedback."

"This is truly a historic moment for the team here at Cryptic Studios," said Stephen Ricossa, executive producer at Cryptic Studios. "Magic: Legends has come such a long way since we first pitched the idea to Wizards of the Coast back in 2016. The team has spent the last few years creating an action RPG experience unlike any other, which combines the power fantasy of becoming a Planeswalker with fast-paced combat tied to strategic deckbuilding. We're excited for players to take their first steps into the Multiverse today."

Magic: Legends allows longtime fans of Magic: The Gathering to explore the Multiverse like never before. After selecting from one of five Planeswalker starter classes, players will travel to different regions made famous by the celebrated card game, including Innistrad, Tazeem, Benalia and more. While exploring these planes, players will collect Artifacts, Equipment and mana-based spells, which will be used to help them build a deck of powerful, randomized attacks. A full list of the game's key features includes:

• A New 'Magic' Story – Ancient forces move in the darkness, and it's up to players to gather the power needed to fight this evil. Magic: Legends features noteworthy characters from the iconic franchise across various storylines, eventually culminating in conflict with a powerful villain from the Multiverse.

• Become a Planeswalker – Magic: Legends allows players to harness the power of mana through five diverse starter classes and switch between these classes on the fly - with additional classes available later on.

• Walk Your Own Path – Planeswalkers will need to cross various planes to save the Magic Multiverse, but how they weave their path is up to them.

• Control the Chaos – Players will make fast, tactical decisions on the battlefield in real-time, while strategically building a deck of spells from the spell library, which will be drawn at random during combat. Whether they wield the power of White, Blue, Black, Red, or Green mana - their choices determine how they navigate the battlefield.

• Collect and Upgrade – Magic: Legends offers a myriad of spells and spell pages that can be collected to make each spell more powerful. Players will acquire and utilize Equipment and Artifacts to synergize with their decks in order to craft their desired playstyles.

• Fight Together – The planes in Magic: Legends can be traversed alone or with up to two other Planeswalkers. Players can prepare unique loadouts to build on their teammates' strengths or test their mettle in 1v1 PvP Duels.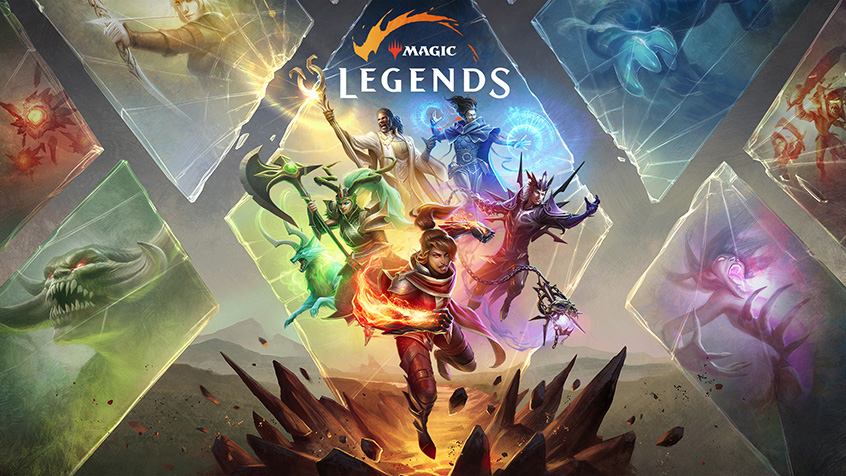 Open Beta for Magic: Legends introduces five unique starter classes of Planeswalkers, with additional classes available later on:

• The Geomancer draws upon the power of the Earth to pummel enemies in close quarters with devastating stone and lava attacks. They are capable of absorbing blows that would otherwise incapacitate other Planeswalkers with their rock shield. Geomancers prefer to call upon creatures like goblins, kavu and earth elementals.

• The Mind Mage personifies cool intellect. As a Planeswalker that focuses on psychic powers, they can battle enemies from a safe distance, controlling projectiles with telekinetic powers, and lock down dangerous foes with spells that put them to sleep or turn them against their allies.

• The Beastcaller is the embodiment of primal might and savagery. They can vanquish hordes of foes on the battlefield with crushing blows from a massive spirit axe while coordinating attacks with an Aether Fox companion and other summoned beasts.

• The Sanctifier is equally adept at smiting foes with searing bolts of light as they are with mending the wounds of fallen comrades. This class can summon forth angels, paladins and those dedicated to order for protection in battle while laying waste to enemies with righteous light.

• The Necromancer uses deathly rituals to devastate enemies and raise undead hordes for their own purposes. This class utilizes its unique connection with death to tear the life from the living and sap enemies' strength with terrible curses.

In addition, players will explore five diverse regions across four planes, lifted directly from the Magic: The Gathering card sets:

• Shiv - A volcanic island on the plane of Dominaria – inhabited by Ghitu tribes, goblins, ogres, and dragons.

• Benalia - A church-state city on the plane of Dominaria, where rolling plains meet dark swamps. The Benalish people are at war with the Cabal fanatics and their demons.

• Tazeem - The jungle continent on the plane of Zendikar, featuring mystical Hedron stones, massive trees, and lush rivers - inhabited by merfolk, elves, and a host of wild creatures.

• Tolaria - A tropical academy on the plane of Dominaria – teeming with aspiring wizards, Homarid beasts, and artifact constructs.

• Gavony - A province on the plane of Innistrad, where the settlements and townsfolk are constantly under attack by the likes of werewolves and undead.

Players will also harness the power of their Spark to build on and progress their own personal fragment of the Meditation Realm - an ever-changing plane of mysterious origin and countless secrets that serves an unknown master.

Magic: Legends is a free-to-play, persistent world, hack'n'cast online Action RPG based on Wizards of the Coast's iconic strategy card game, Magic: The Gathering. Ancient forces move in the darkness, requiring players to assume the role of a Planeswalker, powerful spellcasters who can travel between planes. While exploring different planes, players will collect mana-based spells and strategically build out the perfect deck of balanced attacks to control the chaos of the battlefield and save the Multiverse from its greatest threat yet. Developed by Cryptic Studios and published by Perfect World Entertainment, Magic: Legends will release on PC, Xbox One, and PlayStation 4 in 2021. For additional details, visit PlayMagicLegends.com.