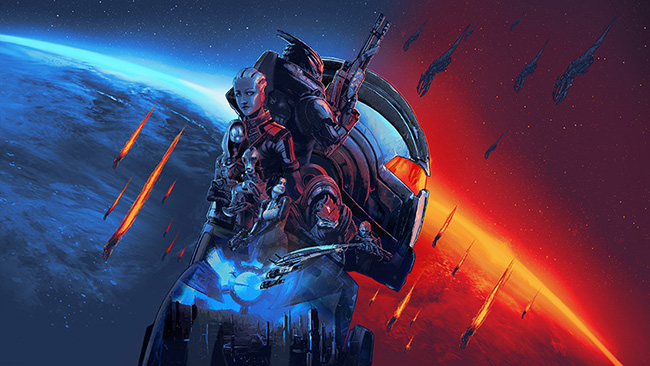 Mass Effect Legendary Edition Visual Improvements - Graphical Uopdates, Changes & Additions

The art of Mass Effect supports and builds a universe in which rich stories and characters can be fully realized. It may sound somewhat counterintuitive, but as artists—especially on this remaster—we want players to be able to experience the trilogy again, or for the first time, without being distracted by the art.

Our goal from the onset was to improve and enhance the visuals while staying true to the original aesthetics of the trilogy that have become so iconic and genre-defining over the past decade. A remaster rather than remake allowed us to build upon the original assets in a way that resembles the polishing phase in a normal development cycle, while also being able to utilize the advantages of much more modern hardware and software.






Within this blog, we'll give you an in-depth look at our remastering process with a specific focus on key changes and improvements made to the visuals. Here's what's included:

• Building the Foundation

• Modernization Efforts

• Rebuilding Worlds

For those interested in the technical aspects of game development, it's probably no surprise to hear that changing almost any asset or system can (and will) break something else. When a game is in its final state, it generally resembles a house of cards. The simple process of blowing the dust off, let alone implementing foundational changes like updating the version of the engine, will undoubtedly cause unexpected issues. Remastering a single game is a deceivingly complex process, so creating a proper plan for how best to mitigate risk while reopening three games to full development was foremost on our minds.

ea.com