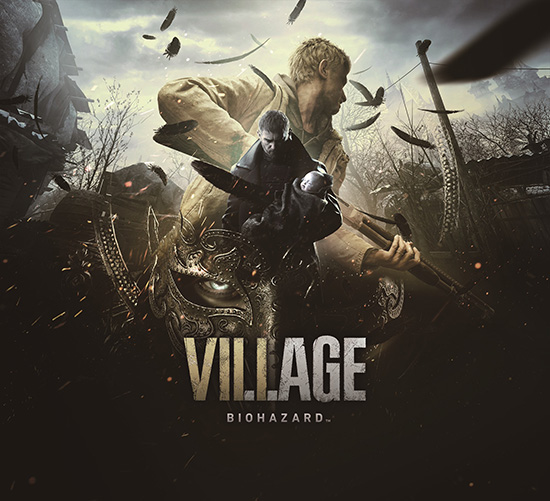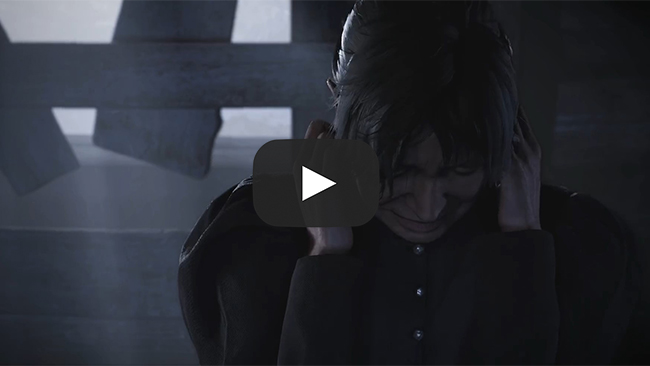 New Resident Evil Village demo invites you to Castle Dimitrescu tomorrow

My name is Tsuyoshi Kanda, Producer on Resident Evil Village. At this point, I hope many of you have had the chance to experience the village area of Resident Evil Village through the Resident Evil Village Gameplay Demo. For those of you who missed out on the early access period last weekend, you have nothing to worry about. It'll be available to try out again on May 1 as well. At that time, both the village and the castle sections of the game will be available to play for a full hour, so you'll have more time to venture into the village if that's the brand of horror you're looking for. Get ready by pre-downloading the Gameplay Demo on PS5 and PS4.

A Haunting Collaboration

To set the mood for tomorrow's demo, watch the new remixed trailer above to refamiliarize yourself with the known story beats of Resident Evil Village. The goal for this trailer is to present Ethan Winter's tale in a psychological and thought-provoking style. Of course the music track had to perfectly capture the strong emotional pull of Ethan to his daughter Rose. The song "Vanish" from Grammy-nominated artist Giveon fit seamlessly. Giveon's music and lyrics immediately evoke the game's themes of loss and loneliness, from the moment you hear the haunting bells at the beginning of the trailer.


Welcome to Castle Dimitrescu

If you're looking to step into the halls of Castle Dimitrescu, you're in for a treat this weekend. PlayStation players will get early access to the terrifying yet beautiful inner workings of the castle, the stronghold of the illustrious Alcina Dimitrescu and her bloodthirsty daughters. It's not available to play just yet, but you can go to the PlayStation Store to pre-download the Resident Evil Village Gameplay Demo in anticipation. To clear up any confusion, you just have to download that one demo. Everything will be automatically available to play through the Gameplay Demo during the designated times.



When you first step into the castle, you may immediately feel the contrast between the decrepit village of the first early access experience to its regal interior. One of the major motifs of this area, and the game in general, was creating environments filled with beauty. When players aren't running for their lives, we wanted to create a setting that they could enjoy by venturing through and slowly taking in all the sights and scenes. Of course, every picture of beauty hides a face of terror. Players may also find themselves beneath the splendor in an underground prison, tiptoeing past cold cellar bars that offer a sharp juxtaposition to the warmth found up above.

In Resident Evil 7 biohazard, our main focus was creating something claustrophobic with a lot of depth. With Resident Evil Village, we wanted to use what we learned as a foundation to build upon and create something expansive with more variety. The juxtaposition within Castle Dimitrescu, between the well-lit halls of the upper floors and the cold dark chambers down below, is just a small example of the different kinds of environment Ethan Winters will find himself in as he desperately searches for his daughter Rose. Not only will he find himself in a wider variety of environments this time around, but he'll also have a bigger arsenal of weaponry at his disposal as well. It's all up to you to strategize and figure out what works best in every new environment and situation that you find yourself in.

A World of Immersive Horror

For those of you who have the pleasure of trying out our game on PS5, I'd also like to draw attention to some additional features. On PS5, you'll have an extra level of immersion as you walk through the environments with 3D audio surrounding them, high-fidelity graphics using ray tracing, and adaptive triggers to help you feel the extra weight of the weapons as well.

PlayStation 4 players will feel the same thrill as they journey through the village. We've worked hard to make sure that the next evolution in survival horror is just as terrifying and immersive on PS4 as it is on PS5. No matter which platform you're playing on, the world of survival horror and the doors to Castle Dimitrescu are right around the corner this weekend on April 24 at 5:00PM PT and April 25 at 6:00PM BST. I know it will whet your appetite for Resident Evil Village, coming to both PS5 and PS4 on May 7, 2021.

Tsuyoshi Kanda - Producer on Resident Evil Village

PlayStation Blog